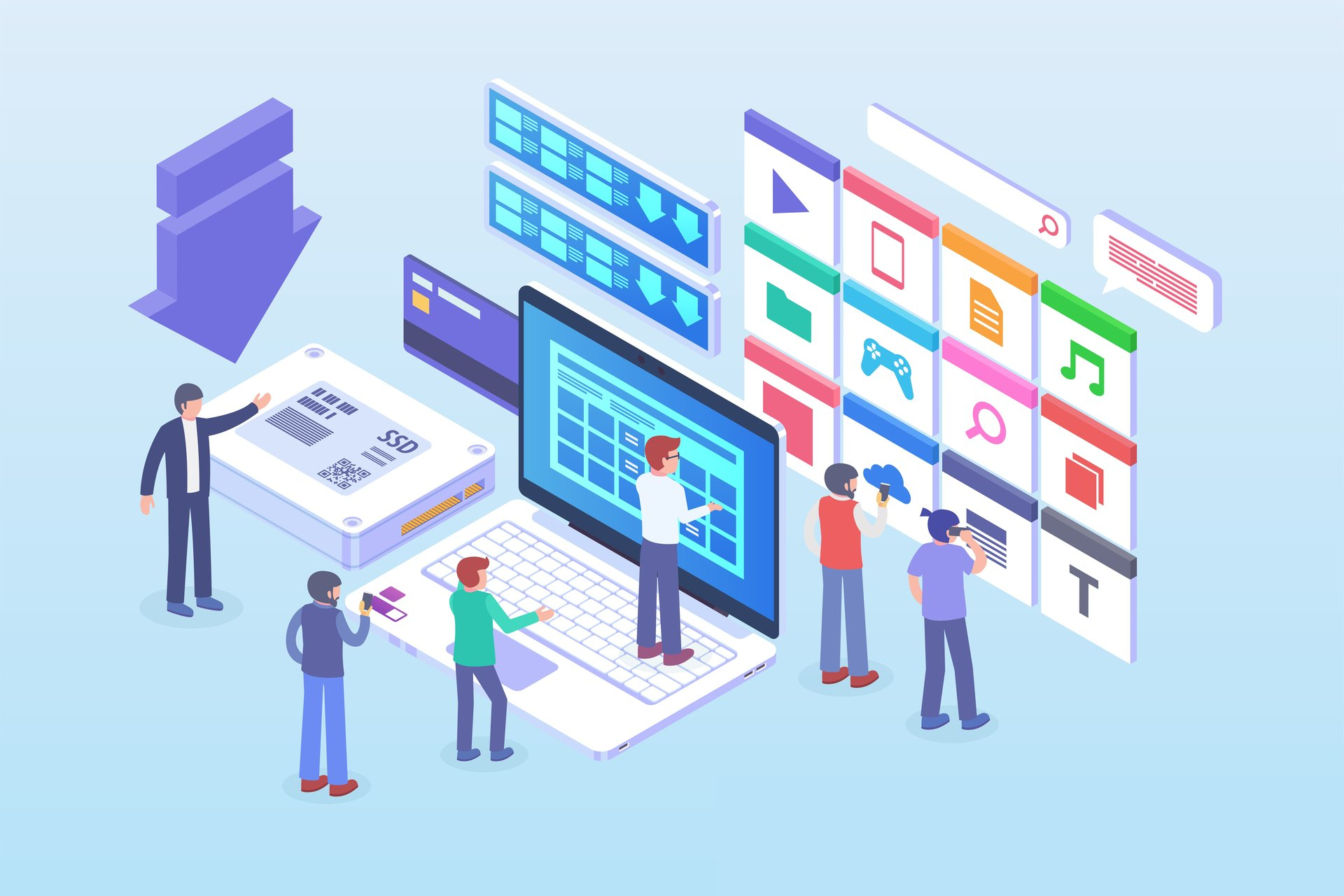 Non-Government Organisations (NGOs) were not indifferent to digitalization and started to increase their investment to technology. In our age, technological advancement and contagion is a stubborn fact. In almost every aspect of life, we can see the effects. Individuals or institutions cannot be independent of this 'digital life', with new habits brought by digitalization, new lives or new jobs. This is also valid for NGOs.
Based on surveys made by Nonprofit Tech for Good since 2016 with NGO representatives all over the world, the Global NGO Technology Report is published. NGO Technology Report was also recently published (1). In this report which covers the information of 5721 organizations from 160 countries, it is stated that NGOs worldwide have increased their technology investments in 2019 by 51 percent. It is among the remarkable data that 90 percent of NGOs regularly use social media and 97 percent of them see social media as effective for brand awareness. 78 percent of the participants believe in the power of social media to reach volunteers and inspire people.
NGOs Invest in Digital Transformation
When we examine the survey results in detail, we see that NGOs have started to increase their investments in various digital tools. While 39 percent of NGOs do not change their technology budgets, a 10 percent budget reduction is recorded. However, it is stated that 51 percent of NGOs increased their share in technology expenditures in 2019. When we examine the report by region,
40% of the NGOs in Latin Ameria and the Caribbeans,
50% of the NGOs in Europe,
54% of the NGOs in Africa,
45%t of the NGOs in the USA and Canada,
56% of the NGOs in Asia,
56% of the NGOs in Australia and New Zealand,
state that they increased their budgets for digitalization. This shows that NGOs do not avoid any technological investments in the digitalization race. NGOs can increase their budgets for digitalization every year, such as keeping in touch with the society in digital life, increasing interactions with volunteers, reaching a wider audience, reaching more needy people, and increasing resource types. In our age, we can understand from the digitalization efforts of the institutions that the mass of people adopted digital technology, but an NGO that is back from the digital world will have less impact. Considering all these, it can be said that NGOs will increase their digitalization budgets in the coming years and that NGOs will try to exist in digital life more strongly.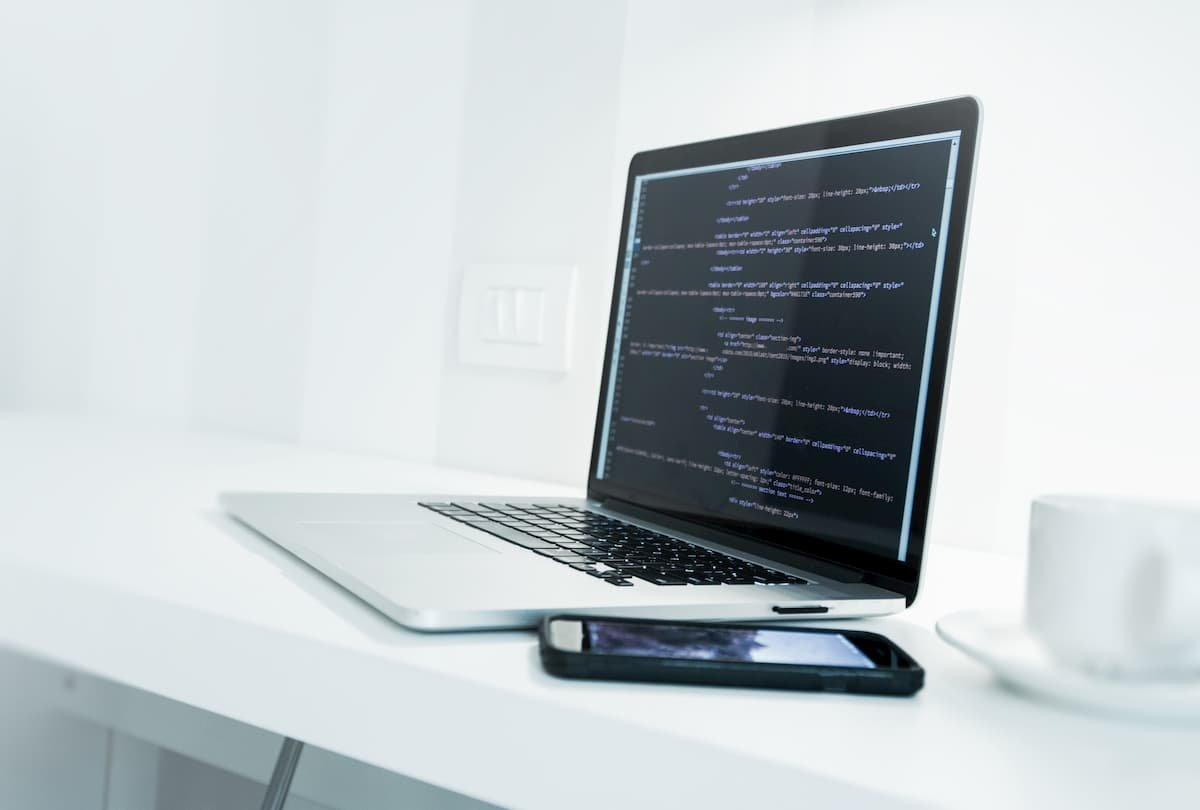 NGO Web Site Usage is High but Inadequate
A web site is one of the main tools of digitalization. According to a 2019 report, 80 percent of pg te NGOs worldwide have a web site (2). Of these websites,
88% is mobile compatible (3),
Event registration is possible on 54%,
71% has a security policy,
70% has an SSL certificate,
48% has a blog,
23% has an online store,
12% has an online chat tool.
While NGOs' web site usage of 80 percent may seem high, it is inadequate. Today, when a significant part of the communication is on the internet, the use of the website, which is one of the most basic means of communication with volunteers, donors, and the target audience, should approach the uses in Europe and the U.S. (95-97%). On the other hand, today, when mobile access to websites exceeds desktop access (the share of mobile access in organic Google searches in the U.S. in the last quarter of 2019 was 64% (4)), all NGO websites should be expected to be mobile compatible.
Security is not Sufficient on NGO Web Sites
NGO web site security is the subject of another blog post and we as Binbiriz will examine this issue in more depth. However, since the security issue is very important, we think it is useful to make short comments on the data of the NGO Technology Report. 71 percent of the NGOs have a security policy and 70 percent of the SSL certificate; it means at least 30 percent has security problems.
There are many issues on websites that need to be evaluated from security-related passwords to SSL, from the use of a content management system to versions of software language and themes. While these should be provided with regular maintenance, hosting, updating and backup services, it is thought-provoking that NGOs do not even have a security policy and even SSL certificates that can be resolved relatively easily.
Content Management System (CMS) Usage Rate in NGOs is High
The 2019 NGO Technology Report does not contain information about the use of NGOs' content management system (CMS). However, this issue was asked to NGOs in the 2018 report questions. According to the 2018 report (5) of NGO websites;
44% use Wordpress
7% use Drupal
3% use Joomla
24% use other
CMSs. 22 percent do not know what they are using. As it is known, using a content management system has many advantages such as security, flexibility, accessibility, maintenance, performance, and therefore NGOs need to prefer content management systems in web-based applications.
In content management systems, Wordpress and Joomla have a rate close to the usage rates in the world; Drupal usage of NGOs is about 4 times the Drupal usage rate in the world. NGOs of developed countries use Drupal more intensively. Drupal use is 6 percent in North American NGOs' European NGOs and 12 percent in European NGOs.
NGOs are not Accessible on Web
One of the most important issues in the field of digitalization is the issue of accessibility. Accessibility is especially important for individuals with disabilities. Being accessible in many areas from daily life applications to information exchange, from communication to meeting needs, both reaching more audiences and not being left behind in the digital environment. With the increase in technology and digital usage rates, web accessibility is more demanded by individuals with disabilities,
As such, when we look at the compatibility of NGOs' websites around the world in terms of accessibility, we encounter a deplorable picture. We see that most of the NGOs and websites that should have the highest awareness of accessibility are not accessible. According to the data in the report, while 19 percent of African and Asian NGOs' websites are accessible for people with disabilities, web accessibility in European, US, and Canadian NGOs is 22 percent. Only 18 percent of NGOs worldwide are accessible to people with disabilities. using sites. The low accessibility rate even in the most digital-looking regions indicates that the accessibility area is at the very beginning of the road.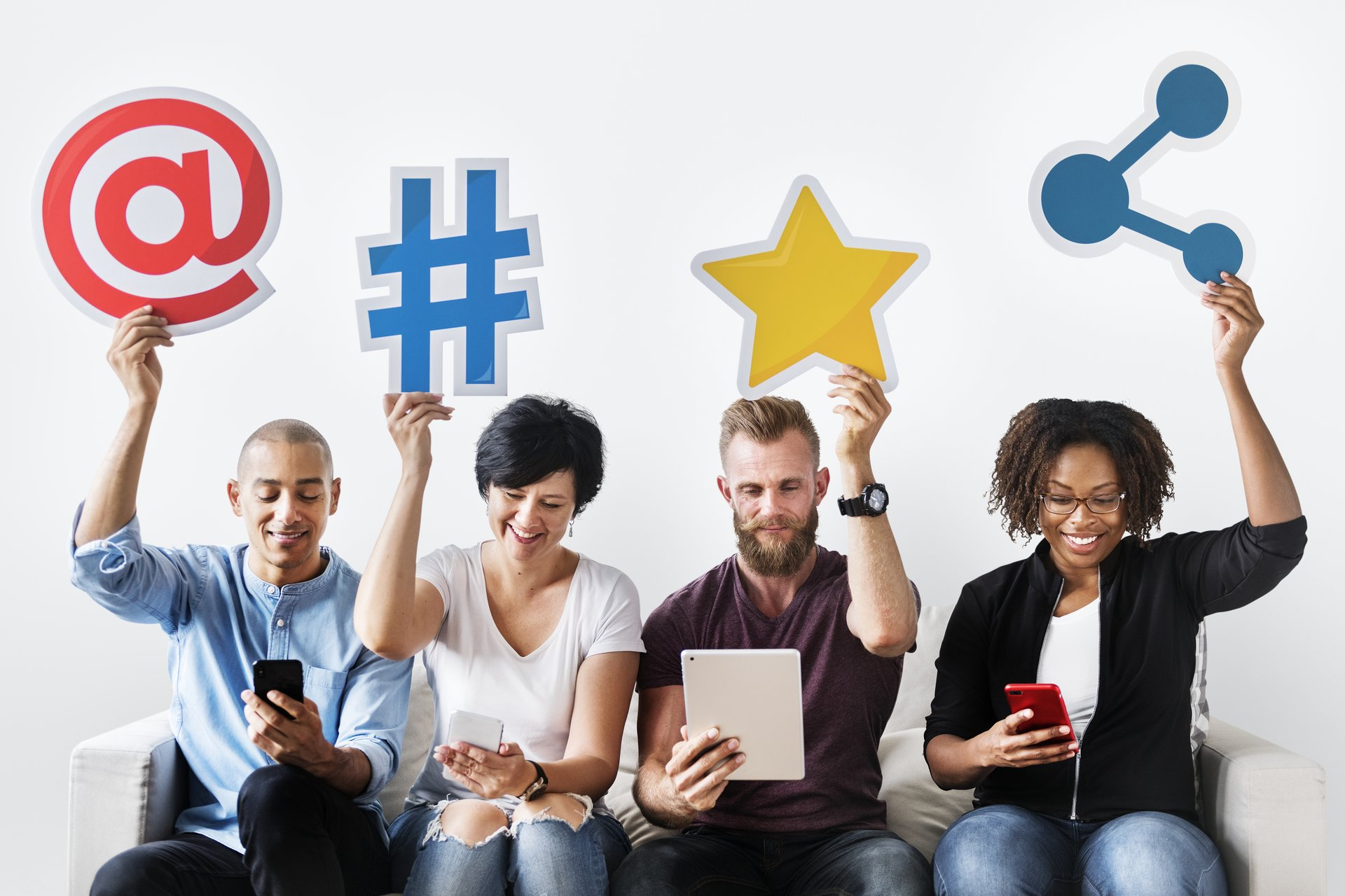 Social Media Use of NGOs Is Very Common
In general, they use social media in many areas such as accessing information, communicating, organizing events, interacting with people in the world. In the 2019 NGO Report, we see that NGOs use social media very widely. Social media tools for reaching larger audiences, acquiring new members, and developing resources are among the most effective digital areas for NGOs.
90 percent of NGOs worldwide regularly use social media, and 94 percent think that social media is effective in online brand recognition. Approximately 80 percent of them emphasize that social media is important in increasing activity participants and socialization. While 75 percent of NGOs believe in the power of social media in communication with volunteers, the majority of NGOs argue that social media is effective in creating online resources and is the most inspiring communication tool.
NGOs use Facebook the most. Of NGOs;
84% use Facebook,
46% use Twitter,
42% use Instagram.
The number of followers is on average 20 thousand for Facebook, 8 thousand for Twitter and 3 thousand for Instagram.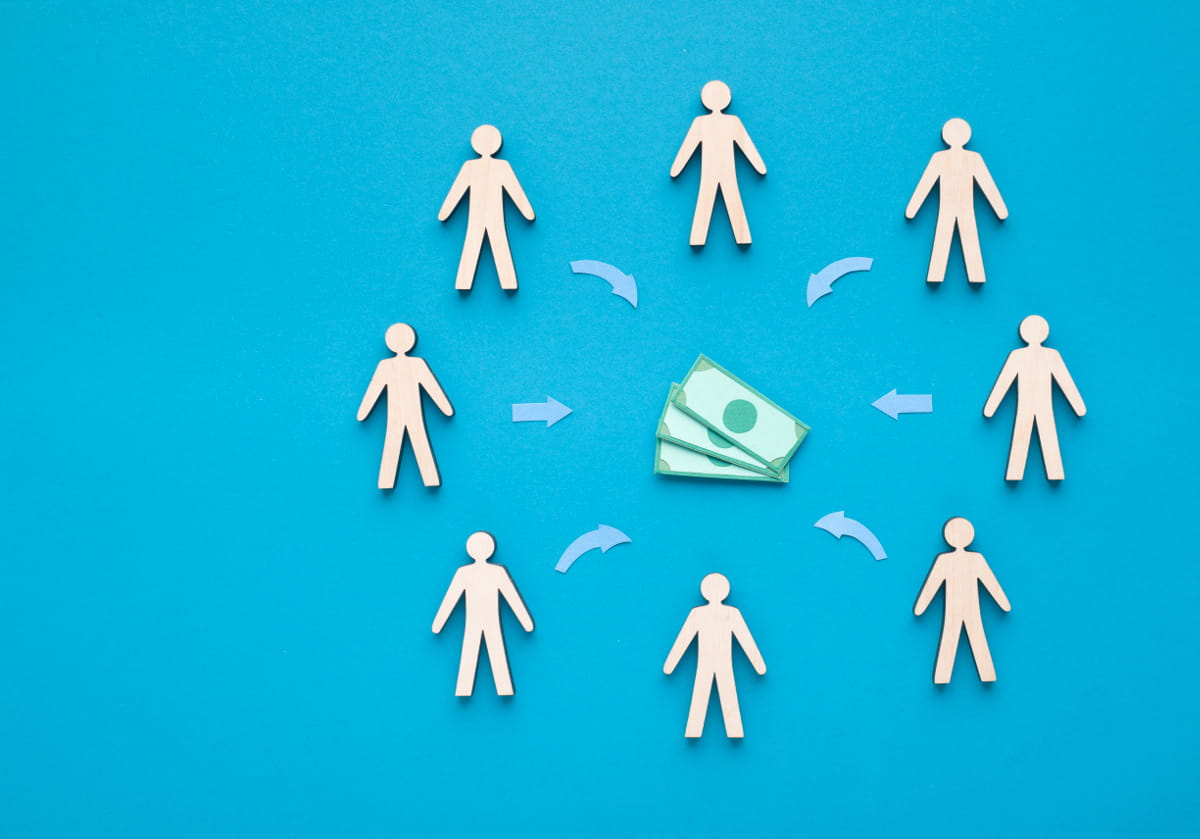 NGOs Use Digital Tools Effectively in Fundraising
Among all these digitalization issues, one of the most important elements for NGOs is resource development. We can say that the variety and habit of donations have changed in terms of NGOs. Looking at the data at this point, NGOs need to shift to digital in resource development. According to the report, NGOs;
64% collect donations online from their websites.
68% receive monthly / regular fees/donations via the web.
40% use CRM systems to manage their communications with donors and supporters.
Looking at these tables, it can be said that it is very important to increase the use of digital tools in collecting donations for NGOs. To reach more people and get more resources, NGOs need to put more weight on online donation channels, and the infrastructure of their sites should be made suitable for accepting online donations.
24 percent of NGOs using CRM are not satisfied with the CRMs they use, for reasons such as the difficulty of use and functional deficiency. Modernizing or redeveloping CRM systems according to their needs can also reach more people and interact better with their donors.
NGOs in Europe and America are More Digital
European and US NGOs are ahead of other regional NGOs in almost all topics (website, e-mail communication, fundraising, social media, efficiency, and technology development) in the digitalization headline investigated in the report.
Comparison of NGOs of developed countries and Europe and North American countries, and developing countries and developing countries, and Africa and Asia, in some headings on digitization.
NGOs' website usage:
61% in Africa, 70% in Asia, 95% in Europe, 97% in North America
Use of e-mail communication of NGOs:
66% in Africa, 67% in Asia, 80% in Europe, 82% in North America
NGOs' use of CRM:
33% in Africa, 30% in Asia, 43% in Europe, 64% in North America
Use of encrypted technology for data and communication security of NGOs:
33% in Africa, 37% in Asia, 40% in Europe, 46% in North America
NGOs' use of online donation tools:
63% in Africa, Asia 57%, Europe 56%, North America 85%
Social media usage of NGOs:
87% in Africa, 82% in Asia, 95% in Europe, 97% in North America
Use of internal communication tool of NGOs:
20% in Africa, Asia 19%, Europe 22%, North America 22%
NGOs' use of online project management software:
19% in Africa, 20% in Asia, 23% in Europe, 29% in North America
In the U.S., NGOs use online tools so effectively that the money collected in the U.S. exceeds 500 million dollars in Giving Tuesday, which is the global donation day where the NGO participation rate reaches 58 percent (7).
Considering that approximately half of all regional NGOs increased their digitization in 2019, it seems very difficult for African, Asian and Latin American NGOs to reach the level of North American and European NGOs.
The digitalization of NGOs in Turkey
In the light of all these data, wherein Turkey? It is almost impossible to say that NGOs in Turkey participated as much. Also, it has not been made clear in the report whether NGOs in Turkey are included in Asia or Europe. However, as a result of the studies we as Binbiriz made, it is safe to say NGOs in Turkey are closer to the Asian category.
We will write later about NGOs' situation about software ​​digitalization, problems and methods of a solution, but for now, we will summarise with one sentence: NGOs in Turkey are at the very beginning of the path.
Conclusion;
We as Binbiriz are aware of NGOs' digitalization. We see digitalization among our priority issues and enable you to switch to digital transformation faster with the work we do. To keep up with the changes in the global and local levels, we convey why digital transformation is important for NGOs and how to follow them in all our meetings. The software we develop increases the efficiency, interaction, administrative capacity and financial capacity of our NGO stakeholders. In this regard, we will be here to assist in any area you need.
Even though this research was done with about 6000 NGOs from 160 countries, it is considered sufficient to obtain a general idea, and there are more than 10 million NGOs worldwide (http://nonprofitaction.org/2015/09/facts-and-stats-about-ngos-worldwide/), considering the relative probability of the NGOs participating in the questionnaire to the NGOs following technology; actual rates can be assumed to be lower. This does not change the accuracy of the research.
According to the 2018 survey, 92% of the NGOs participating in the research have websites and 87% of them are mobile-friendly
Mobile share of organic search engine visits in the United States from 3rd quarter 2013 to 3rd quarter 2019