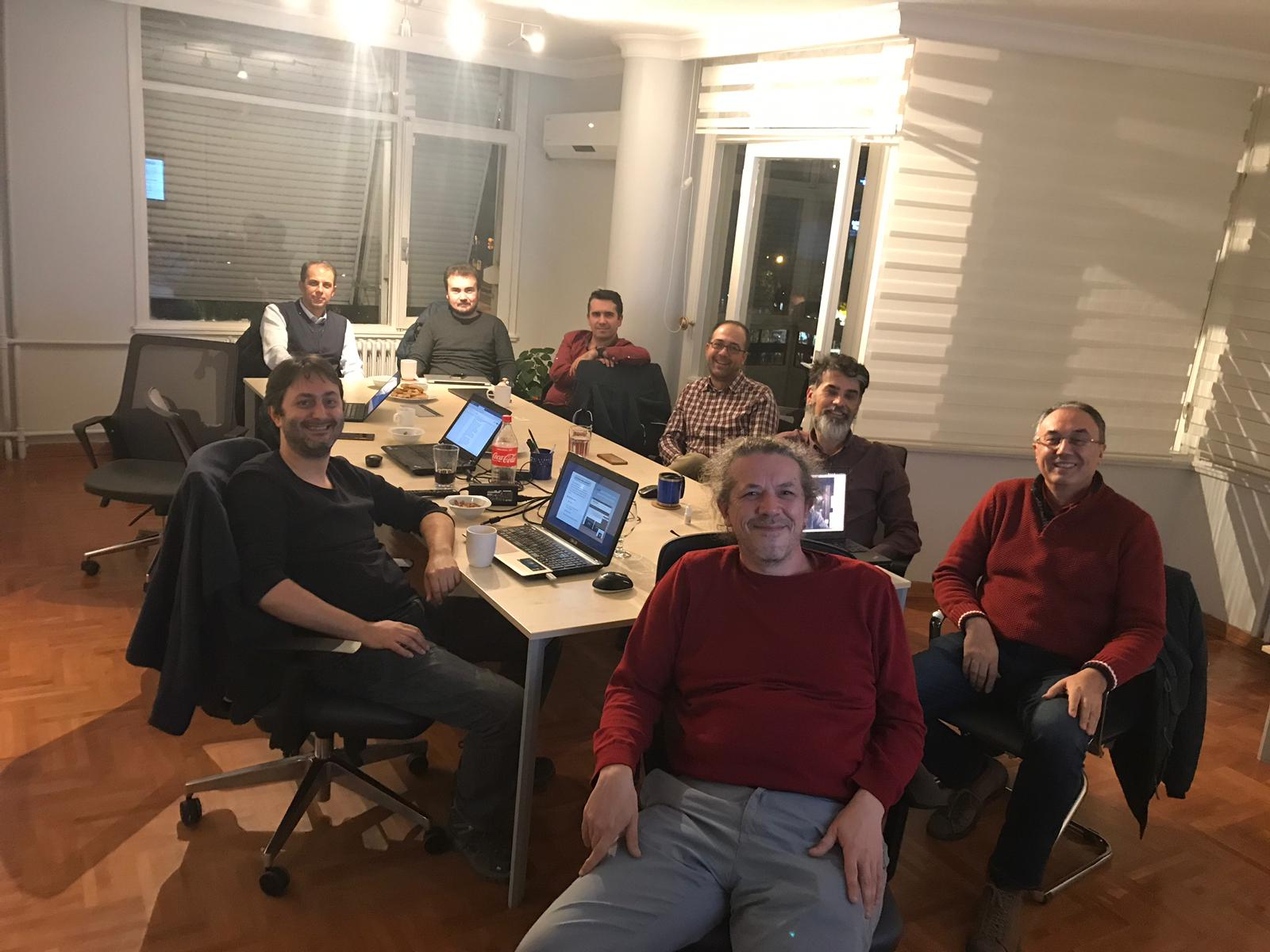 Drupal Turkey Community monthly meeting was held on 11 December 2019 in Binbiriz office with the participation of 9 onsite and 1 online person. At the meeting, Tolga Özses gave a presentation about where Drupal is in Turkey and Drupal Turkey community.
Drupal Turkey community which came together after a long time decided,
the realization of periodic meetings,
increasing the activity of the group,
increasing awareness of Drupal in Turkey,
reproducing the number of participants.
At the meeting, ideas were exchanged regarding the following agenda suggestions and various decisions were taken.
Completion of Drupal 8 core translation (Binbiriz's suggestion for agenda)
Completing the Drupal PitchDeck Translation to Turkish (Binbiriz's suggestion for agenda)
Supporting Promote Drupal and similar formations in terms of collaboration and contribution (Binbiriz + K. Burak Özdemir suggestion for agenda)
Founding an organization (Cumhur Yılmaz suggestion for agenda)
Drupal Turkey December 2019 Meeting Decisions
At the end of the meeting, some important decisions were made. These decisions are as below:
It's our main target to maintain the continuity of the meetings.
Interval of the meetings: (meetings every 15 days)

Physical meetings once a month,
Bimonthly pub meeting (no need for a format).
Bimonthly online meetings.

In each meeting, the information of the people whose contact information is not taken will be added to the list.
We focus on translation firstly, let's complete it in 3 months.
A mail group and Slack will be created.
Drupal.org will be actively used. Seyfettin Kahveci, Burak Özdemir and Tolga Özses will be added to the moderators.
The next meeting's agenda will be determined beforehand.
A short presentation of the Drupal Pitch Deck / Promote Drupal inisiyatif will be made by Mazlum Keleş (Binbiriz) at the next meeting.
Topics such as training and information sharing, video sharing, content producing will be the agenda of next meetings.