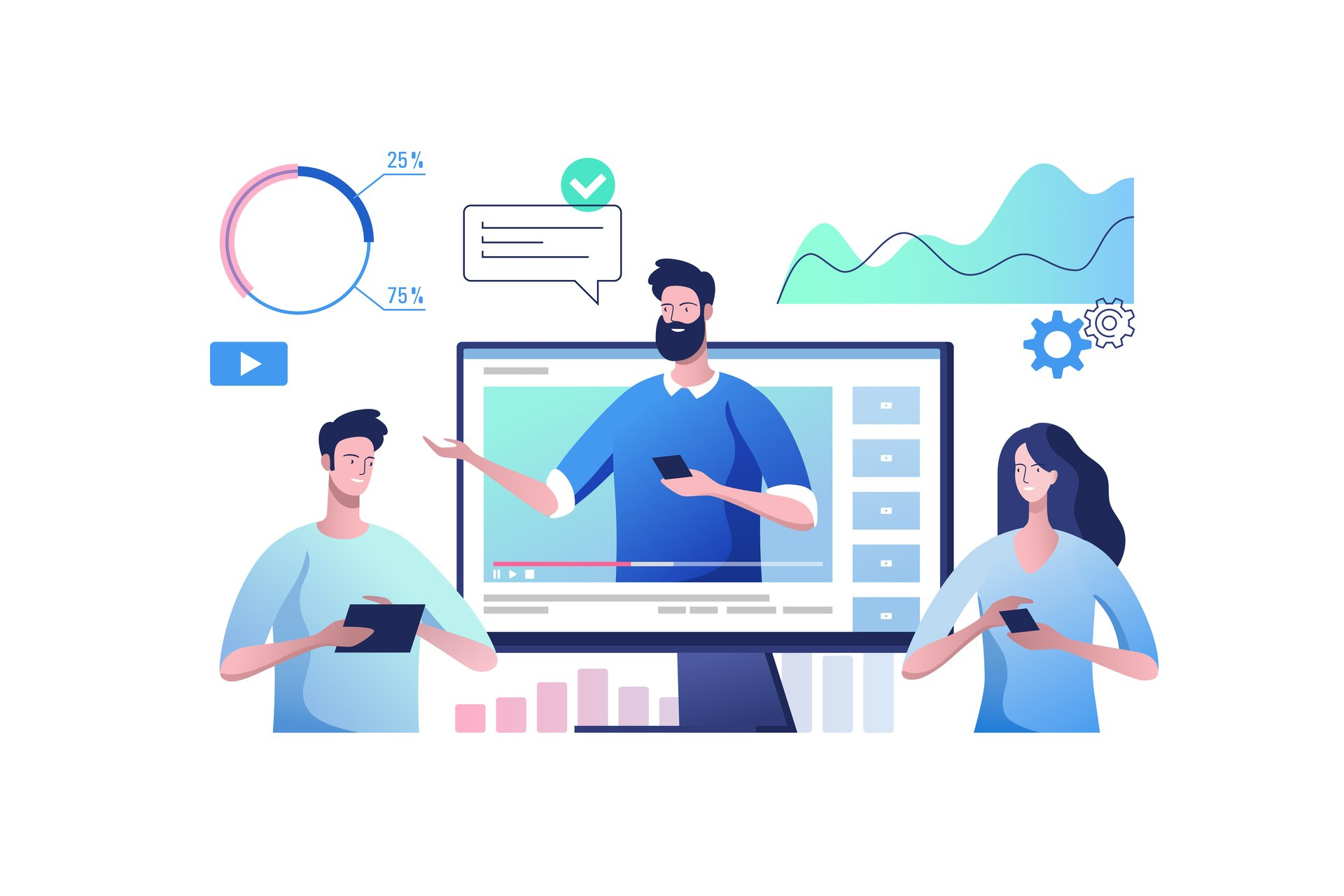 "What is E-Learning / Online Education?"In our article titled, we discussed what distance education is, why it is used, and its methods. Let's examine what the e-learning platforms which will be the main educational tool in the near future, can provide us:
Advantages of E-Learning Platforms
a. Different learning techniques
In the formal education, teaching and learning methods are limited, but in e-learning systems, tens and hundreds of different teaching and learning methods can be possible with digital tools. For example; with interactive videos, information can be better comprehended, education can be made more fun with various gamification, and quizzes can be made more educational with interesting visuals.
b. Flexibility
We can easily say that one of the most obvious advantages of e-learning is that it eliminates distances. Information or lessons that you can access whenever and wherever you want are usually served in short pieces. In this way, you can even evaluate the time between your other works. The fact that online education is modular, independent of time and space in this way, shows how flexible it is. In addition, it is possible to stop and continue wherever you want, which is not possible in formal education.
c. Access to more people, more data at the same time
In formal education, higher quality education can only be provided in cases where the class population is less, but there is no such that difference in online education methods. Also, as long as the person has a suitable infrastructure (internet, computer, etc.), there is no data restriction in online education.
d. Eliminates geographical constraints
The same educational content can be reached from different countries and geographies.
E-learning reduces the disruption of education in areas with security problems. In extraordinary situations (war, epidemic, curfew, etc.), the student's learning can be continued. It provides an option for people who are limited in some communities because of cultural and religious beliefs.
e. Learning method suitable for everyone
Formal education is the type of education in which the least variety is used, among the e-learning methods that have thousands of different methods. Many teachers and students may find it difficult to adopt formal education methods, but the types of online education methods are immense. In this way, the teacher can find the most suitable teaching method and the student can choose the most suitable learning method on e-learning platforms.
f. Lower costs
When you have an e-learning platform, you pay one-time development costs and periodic maintenance, hosting, updating, backup costs. Comparing these costs with the costs of rent, transportation, cleaning, management and many more spent on formal education, it seems obvious that significant savings will be achieved with online education. The needs of teachers and students for online education are only the internet and a computer / mobile device. Today, there is almost no one who does not have these devices. In other words, if you have e-learning platform, most of the services you need to offer to teachers and students are eliminated.
g. Time flexibility
Concepts such as absenteeism and attendance that students do not like very much do not disturb students in distance education systems. Situations of not being able to attend education due to illness, working or specials reasons are eliminated. The desired amount of training can be taken at the desired time.
h. Students' performance increase
According to the research of the US Department of Education (1); it has been observed that the performance of students in online education is higher than that of face-to-face education. E-learning platforms that are becoming more popular day by day provide more effective educational environments for both students and teachers.
i. Eco-friendly
If you think that e-learning is only saving paper, you are wrong. With the online education methods, the carbon emission caused by the means of transportation used to go to school is also significantly reduced. (According to Open University research, this rate is around 65 percent.)
j. Disadvantaged students
The problems that physically disabled students experience while going to school are not experienced in online education. In addition, these systems provide important facilities for individuals with communication problems, people who are afraid to speak in front of the community and many more disadvantaged students (if the e-learning platform is accessible).
k. Education tracking
If the Learning Management System (LMS) is used, all processes of teachers and students become trackable and reportable. In this way, online education can be improved to get better results.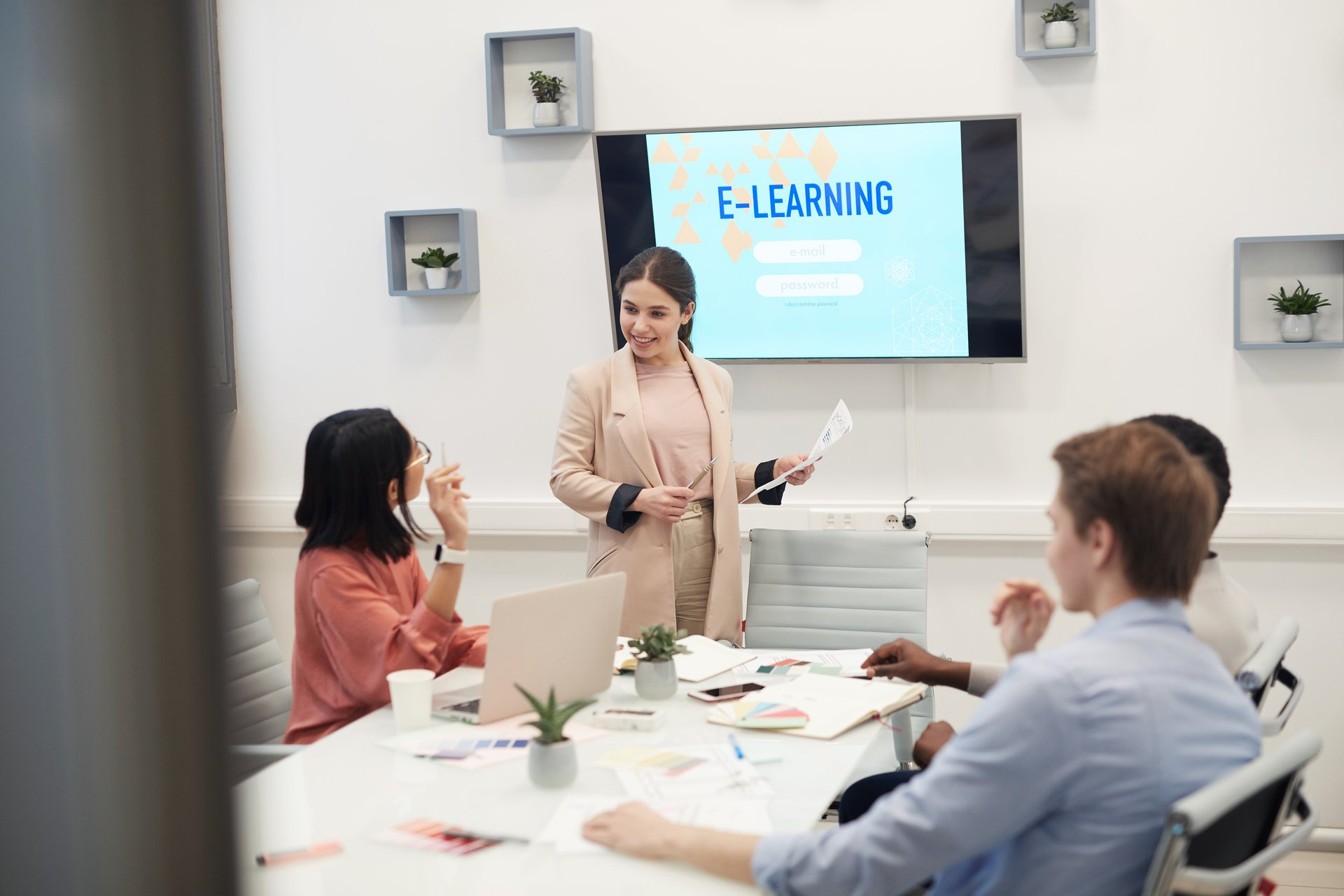 Disadvantages of E-Learning Platforms
a. Not everyone has the discipline to manage their own education
One of the most important advantages of distance education methods is that the person can determine his or her own training speed. In e-learning platforms, education can be paused where desired and can be repeated as many times as desired. However, this situation may also offer negative freedom to students who do not have sufficient willingness and self-discipline. Structural features of education such as timeline and levels can be drawn by the student in inefficient directions when not under the control of a teacher.
b. The difficulty of development of a qualified E-Learning platform
It is not possible to say that any e-learning platform where video conferencing and training materials can be loaded is sufficient. Many topics such as performance, security, having regular and structural data, supervision of educators and educators, statistics of the training, reports; plays an important role in the quality of these systems. All these features are both difficult to develop and require additional costs. However, choosing an open-source LMS (Learning Management System) to develop an e-learning platform makes these things considerably easier.
c. Technical deficiencies disrupt education
Problems such as internet connection problems can be very annoying especially in online education. In order to avoid these problems in video education, both the teacher and the student must have a good internet infrastructure. Other technical problems than the internet connection can also cause training disruption. So the maintenance, updating, hosting, backup costs of an e-learning platform will be higher than the maintenance, updating, hosting, backup costs of an ordinary website.
d. Security
As with all software, security is an important problem in distance education platforms. Especially e-learning platforms that offer official certificates, can be attacked by malicious people. Because of this, the system must be open-source and periodical maintenance, updating, backup, and hosting.
As a result;
Eventually, like all software, e-learning platforms aim to facilitate the work of humanity. Of course, the e-learning platforms, which also have disadvantages, have many more pros than their cons. Anyway, the purpose of online learning methods is not to finish formal education, but rather to ease its burden. In our digitalized world, the education field cannot be expected to be indifferent to this digitalization.
You can contact Binbiriz and get offers for a safe, quality, and flexible e-learning platform and LMS solutions.
References: